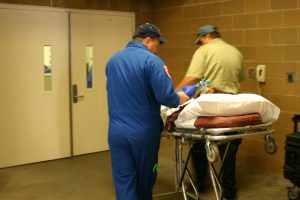 A Living Will and Durable Power of Attorney for Healthcare is combined into one form in Idaho. A living will is an advance directive to your healthcare provider, communicating your desires for medical treatment at the end of your life. A durable power of attorney for healthcare takes effect if you are unable to communicate.
Having this document in place enables healthcare providers to carry out your desires. A form can be obtained from your local hospital, from an attorney, or from the Idaho Secretary of State's web site. You may personalize it by giving directions to your healthcare agent concerning the type of care you desire and your personal preferences if you become incapacitated.
In life, we plan for every important event – weddings, births, education, and careers. It can be difficult to plan for incapacity or end of life. However, by planning for it, we can assure that our wishes will be fulfilled and our loved ones will have peace knowing what to do.